THE UAE'S #1 FOR BBQ'S, SPITS & SMOKED MEATS
Springbok Catering was started originally to offer a service of cooking, grilling or smoking our top-quality meats in the convenience of our customers' homes around the UAE. It has now grown into one of the most well-known outdoor catering companies in the UAE, specializing in BBQ's, Spits and Smoked Meats.
Springbok Catering can cater for 15 – 500 guests at any one time, delivering quality meats at affordable prices. Everything we do is done to the highest possible standards with quality, safety and customer experience always priority for us.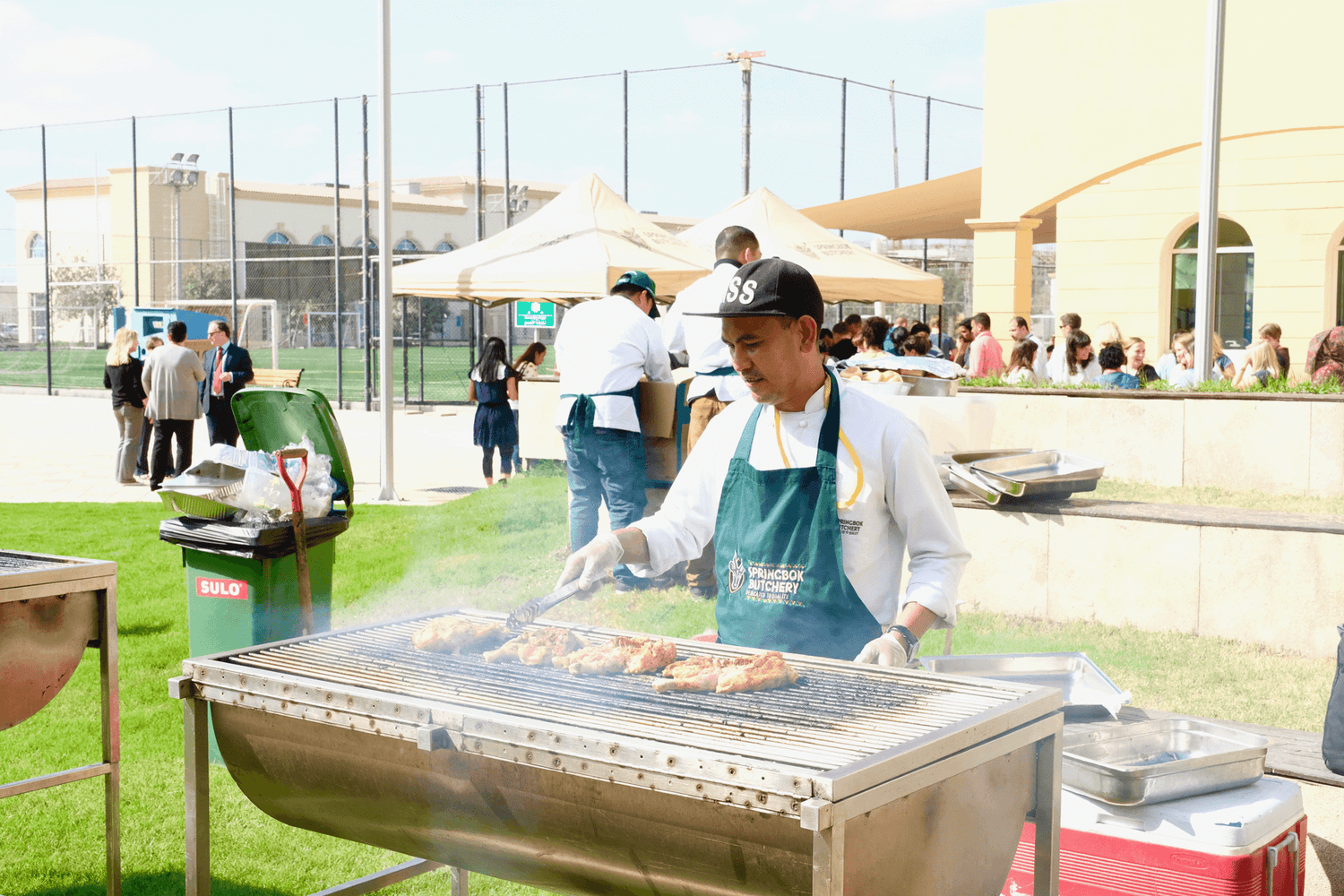 BBQ
Our large commercial BBQ's can cater for up to 300 guests at any one time. The care and quality of our cooking, adds to the taste of the finished meat dishes.
Providing bespoke BBQ's such as, Big Springbok BBQ & Lamb Spit Roast.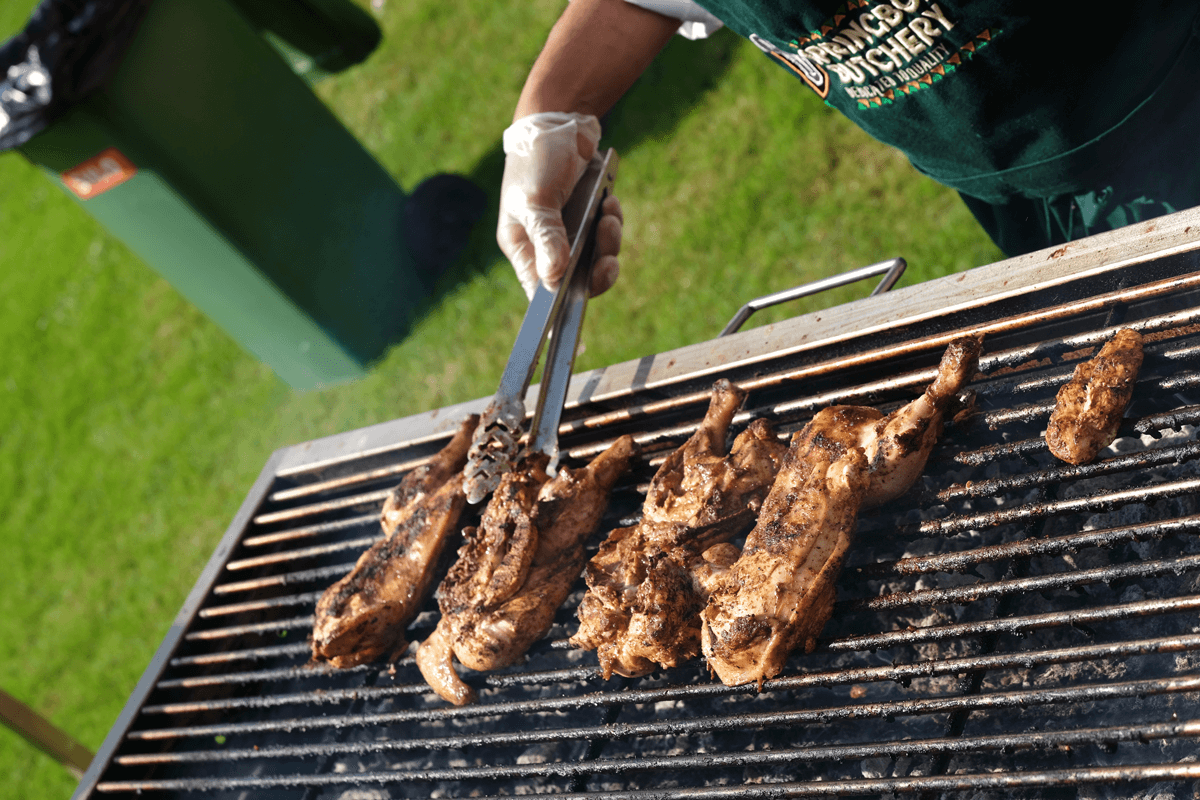 DINNER PARTIES
Our chefs can bring the restaurant experience to the comfort of your own home! We can design a 3 course menu to suit you and your guests, cook, plate up, serve and even clean up! Contact us on the below email for our exceptional menus.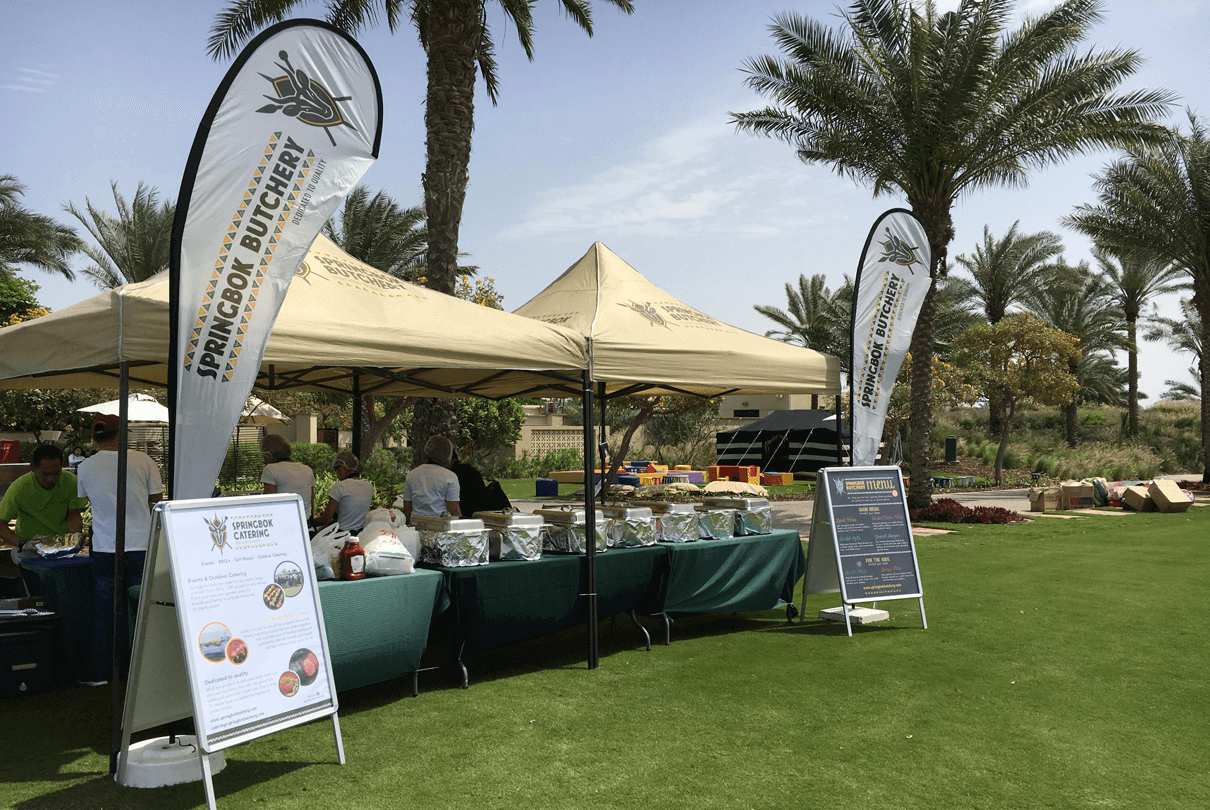 LARGE EVENTS
Our full catering crew and relief staff can cater for very large events. We attend many festivals and events around the UAE each year as a food vendor.
CONTACT SPRINGBOK CATERING
Please drop us a line today if you would like to get some more information on any of the above. Give the office a call on 054 584 7350 or send us an email to catering@springbokbutchery.com
Don't forget to check out our catering Facebook page for all our latest special offers and deals - Springbok Butchery Facebook.